We really don't think there's a cheaper 4K projector that can match the JVC DLA-X700R in picture quality. Both Sony and JVC are the leaders in LCoS projectors. They're the best projectors for contrast, black level and overall picture quality. The JVC is an incredibly close contender to Sony's VPL-VW350ES in picture quality, yet is nearly half the price. It's not identical, however it's definitely a better bang for your buck.
Design
The DLA-X700R is pretty similar to previous JVC projector models. It has a glossy black casing with wing looking sides and a low profile. It has forward facing vents that surround the cyclopean lens for efficient and silent cooling. It doesn't have any external focus or zoom dials, all of that is controlled via the remote. All of the unit's buttons are located discreetly on the back of the unit too. And at 17.9Wx18.6Dx7H inches, it's relatively small when you compare it's size to other high end 4K projectors.
The X700R's remote control is pretty normal sized. It has access buttons to all of the settings and key shortcuts that you need. It also has backlight for dark rooms, and a quick "hide" key that shuts off the projector's image without shutting the projector off.
For connections, the DLA-X700R is equipped with a number of ports. This includes:
Two HDMI ports
One LAN port
3D transmitter port
12V trigger port
RS-232C jack
The HDMI ports support 4K video too. However there are some pitfalls. In reality it's not a native 4K resolution projector through and through. It uses JVCs e-shift technology to increase the number of pixels while using 1080p D-ILA display chips. However, that said, with the quality of 4K imagery that's on the market today you'd be a fool not to consider this for a 4K projector. All ports are conveniently located on the back right hand side of the projector. Right next to the removable power chord.
Picture Quality
The most important factor of picture quality is arguably the contrast. The DLA-X700R nails the mark with this aspect. It's incredibly deep, crisp and realistic contrast and black level we've seen on a projector to date. It features a number of preset options for picture setup, including THX-certified picture modes for 3D and 2D playback. Color accuracy was great too. And with the High lamp mode, you can use this projector without any problem in a room with some ambient light. However, if you want it to be super quiet, keep the high lamp mode off.
JVC DLA-X700R 4K Home Theater Projector
as of September 22, 2023 11:18 pm
Features
| | |
| --- | --- |
| Aspect Ratio | 16:9 |
| Binding | Personal Computers |
| Brand | JVC |
| Color | Black |
| EAN | 0046838069291 |
| EAN List | EAN List Element: 0046838069291 |
| Item Dimensions | Height: 701; Length: 1799; Weight: 3; Width: 1799 |
| Label | JVC |
| Manufacturer | JVC |
| Model | DLA-X700R |
| MPN | DLA-X700R |
| Package Dimensions | Height: 1430; Length: 2300; Weight: 4200; Width: 2270 |
| Package Quantity | 1 |
| Part Number | DLA-X700R |
| Product Group | Home Theater |
| Product Type Name | VIDEO_PROJECTOR |
| Publisher | JVC |
| Studio | JVC |
| Title | JVC DLA-X700R 4K Home Theater Projector |
| UPC | 046838069291 |
| UPC List | UPC List Element: 046838069291 |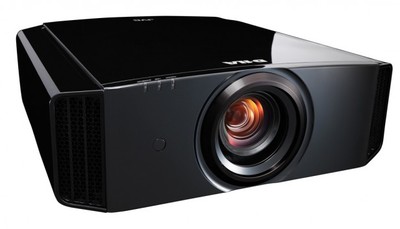 JVC DLA-X700R: The best projector picture we've ever reviewed
http://cnet.co/1gk4ZoI Yes, there are probably even better projectors available than JVC's DLA-X700R, but we haven't reviewed them and they likely cost even ...
JVC X700 (DLA-X700R) 3D D-ILA Projector Review
AVForums Editor Phil Hinton presents a short video summary of the JVC X700R Projector. You can read the full review at ...